Saturated fatty acids are considered unhealthy fats because, when eaten in excess, they raise low-density lipoprotein (LDL—"bad" cholesterol) and have been linked to an increased risk for heart disease, breast, colon, prostate and pancreatic cancer. To make matters worse, a high intake of saturated fat appears to increase insulin resistance, which raises risk for type 2 diabetes.
You can't completely avoid saturated fat, nor should you; you need some to be healthy. Even healthy foods like olive oil and nuts contain some saturated fat. But it's wise to limit whole milk, burgers, cheese, palm oil and other foods that are particularly high in this fat.
You may have seen reports in the media and in scientific journals saying that saturated fat is not a trigger for heart disease. One reason for the controversy is that studies show that when people reduce levels of saturated fat in the diet and replace it with bread, rice, cookies and other white flour-based high carbohydrate foods they actually increase their risk for developing heart disease. But substituting polyunsaturated and monounsaturated fat (from olive oil, canola oil and other sources) for some of the saturated fat, actually reduces heart disease risk. So, your take-home: In excess, both saturated fat and refined carbohydrates are unhealthy.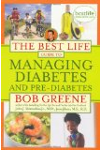 Continue Learning about Fats