Cardiologist Randolph Byrd at San Francisco General Hospital took 393 patients admitted to the coronary care unit and divided them into two groups. One group had 192 patients that were prayed for by home prayer groups of five to seven people. The second group was 201 patients that were not remembered in prayer. The study was conducted with strict criteria. Neither the doctors, nurses, nor patients, knew which group individual patients were in. The study concluded the prayed-for patients were five times less likely than the non-prayed-for group to require antibiotics. They were three times less likely to develop pulmonary edema. None of the prayed-for patients needed endotracheal intubations. And fewer patients in the prayed-for group died.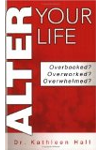 There have been many studies looking at the power of prayer particularly when it comes to praying for others. Some show that it can improve patients' outcomes and others show it may not help and in fact may be detrimental particularly if the patients know they are being prayed for. Unfortunately, something like prayer does not lend itself well to scientific clinical studies. That may explain the conflicting results.

Individual self-prayer may help some people to find meaning and a sense of well being. A study of 5000 people over the span of twenty-eight years found that women who went to religious services at least once a week had a lower mortality rate when compared to women of the same age who did not attend religious services.

Prayer is something that is extremely personal and important to many people regardless of whether it has a scientific basis or not and maybe that is all that matters.

Continue Learning about Faith Healing