For people with normal vision, light enters the cornea in the front of the eye and is focused into a single point on the retina in the back of the eye. The retina coverts the light into signals that go to the brain to be processed into images.
In some people, the cornea doesn't focus light precisely on the retina. The contact lens refracts, or bends light, so that it focuses correctly on the retina. Its shape is based on the type of vision problem that needs to be corrected.
If the eyeball is too long, light rays focus in front of the retina. That's called myopia, or nearsightedness-clear close-up vision, blurry distance vision. To correct myopia, the contact lens is thinner at the center than at the edges. Known as a concave lens, it spreads light away from the center of the lens and moves the focal point forward, so that the light reaches the retina.
If the eyeball is too short, light rays are focused behind the retina. That's called hyperopia, or farsightedness-clear distance vision, blurry close-up vision. To correct hyperopia, the lens is thicker at the center and thinner at the edges. Known as a convex lens, it bends the light toward the center and moves the focal point back so that light is focused on the retina.
An irregularly shaped cornea distorts vision because light is focused at several points. That's called astigmatism. To correct astigmatism, the lens is designed to meet the individual's specific correction needs. It may be thicker in certain parts and thinner in other parts. And it's weighted or shaped so that it is fixed in one position on the eye.
Another error, presbyopia, results when the eye loses its ability to accommodate the shift from near to far focus. It often occurs as people get older. Presbyopia requires both near and far correction, so people with this error often require special bifocal or multifocal lenses.
Contact lenses are essentially eyeglasses that you place directly on your eyeballs. And then lose in a shag carpet, unlike eyeglasses. They evolved from large glass pieces that had to be removed with a small plunger to soft lenses that perfectly fit on the eyeball.

New waves of contacts will become really sophisticated-some lenses may detect levels of blood sugar, so diabetics will know when their blood sugar changes based on the color of the lenses changing (yes, you would need a mirror).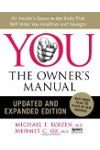 Continue Learning about Eye and Vision