Floaters are very common and in most cases resolve over week to months. When they persist and are very troublesome, surgery with either a laser (not LASIK) or vitrectomy can at times be successful but it is very controversial and not recommended by most eye surgeons.
Continue Learning about Eye Conditions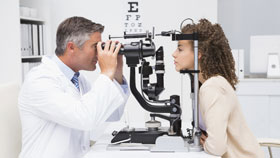 Eye diseases, which are common among adults and range from temporary to chronic and sight‐threatening, can be a result of genetics, injury, surgery or aging. You can lower your risk with a proper diet, wearing sun-protective lense...
s when outdoors and by seeing your doctor for regular exams.
More