If you see flashes of light (unrelated to lightning or someone taking your picture) that means some of your retina cells are detonating. The flashes are usually harmless, but may be a sign of a retinal detachment, so you should call your eye doctor immediately.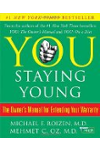 Continue Learning about Eye Care
Good eye care starts with an eye exam. Talk to your doctor or ophthalmologist if you have trouble with your vision. Itchy eyes, dry eyes, watery eyes, blurry vision-these are just a few symptoms of an eye or vision problem. Some e...
ye problems are minor, some are contagious. Some are very serious; eye injuries require immediate medical attention.
More