Your eyes do a lot for you. They help you enjoy scenic routes, admire Monet, and read gossip columns. So it's payback time-time to thank your eyes for all the good things they've done. I recommend you reward your eyes with this optical spa package.
Drink water. The tear ducts in your eyes aren't just active during onion-cutting, Meg Ryan movies, and when the Cubs lose. As you know, they're also responsible for keeping your eyes lubricated. Dry eyes-a very common problem-comes from an inadequate amount of fluid coming out of those ducts. The best treatment isn't to keep your eyes wet with another viewing of Titanic, but by drinking enough water throughout the day.


Snooze. As you know, sleep re-charges your whole system-including your eyes. And it's the best answer for tired eyes. Sleep helps retinal membranes by allowing them to recharge from a hard day of seeing. You need at least five hours of sleep to help your eyes.


Take a walk. If you sit in front of a computer all day, it's important to take a 10-minute break from it about every two hours. The light energy that comes from your computer can make your eyes ache.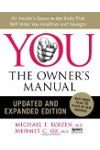 Continue Learning about Healthy Eye and Vision