In most men, the prostate gland continues to grow throughout their lives, but it may not become enlarged. While there are several theories, the exact cause of enlarged prostate isn't known. Some believe that the growth could be the result of a rise in the ratio of estrogen to testosterone in the blood of older men. Others think that it might be the result of a substance called DHT that is made from testosterone building up in the prostate. Still others think that it has to do with dormant cells in the prostate suddenly become active later in life.
At around age 35, practically all men will have an enlarged prostate. Testosterone has a key role in this enlargement, and the increase in size continues gradually over a man's lifetime. A combination of aging and changes in hormones is thought to cause it. Specifically, testosterone in the prostate converts into the more potent hormone DHT (dihydrotestosterone). In large concentrations, DHT causes cells to multiply and excessively enlarge the prostate.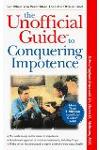 More About this Book
Unofficial Guide to Impotence
The Unofficial Guide to Conquering Impotence delivers the inside scoop on impotence: the truth about Viagra, what treatments really work, and how lifestyle changes can aid in conquering...
Unlike most other organs, the prostate grows with aging. Wacky hormones send testosterone, which is the active steroid in nonsexual tissue like muscle, to the prostate. Testosterone is converted to dihydrotestosterone (DHT), the active steroid hormone in sexual tissue. DHT causes the prostate to grow (that's called hypertrophy).

Just as in urban planning, growth isn't necessarily bad—as long as you keep it under control and have the infrastructure to handle it. What's important is to determine why the prostate is growing as you age, and whether or not that growth is due to something that will kill you, change your quality of life, or do none of the above.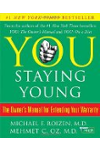 The prostate is normally about the size and shape of a walnut and weighs about 20 grams (less than 1 ounce). As men age, the prostate gradually increases in size. Generally, the prostate does not grow beyond about twice its normal size because the outer capsule of the gland restricts expansion. Because of this restriction, further tissue growth compresses against the inside of the gland, which can constrict the urethra and cause urinary symptoms.

Prostate enlargement appears to be a normal process because it is so common. The only factor that can prevent prostate enlargement from eventually occurring is the elimination of testosterone. Men who have had their testicles removed or have had diseases that left them unable to produce testosterone do not develop benign prostatic hyperplasia (BPH) -- enlarged prostate -- or prostate cancer.
The prostate gland is a complicated organ sensitive to many different kinds of hormones including the sex hormones (estrogen, testosterone and dihydrotestosterone ) as well as growth hormones. The causes of BPH are not completely understood. There appear to be genetic, lifestyle, and hormonal factors that play separate roles. For example, Black men are more likely than white men to develop large prostates while Asian men are the least likely to develop large prostates. The interplay between hormones such as estrogen, testosterone and dihydrotestosterone (DHT) may be involved in BPH but these hormones and the ratios between them are only one part of the picture. Genetic susceptibility may be the most important factor in causing BPH, but an active lifestyle can help prevent it.
Continue Learning about Enlarged Prostate