Abraham Maslow, MD, PhD, ranked belonging as the most important necessity to our survival after food, water, shelter and our immediate safety was taken care of. Relationships, or the belonging component of Maslow's Hierarchy of Human Needs, is also the most difficult imperative that most of us experience as human beings.

Being in relationships that feel bad is unhealthy and unhappy - and not being in relationships with others can also feel bad, unhealthy and unhappy. This is why many individuals, especially females, will remain in unhealthy situations even though they do not want to continue in a dysfunctional relationship.

In numerous studies, loneliness (especially in the elderly) has been shown to have a significant impact on an individual's health and well-being in addition to their feeling of being valued or loved. Depression is a real problem for those experiencing loneliness. Depression has an immediate impact on an individual's health and ability to function.
Relationships with pets has increased dramatically over the last 10 years in the U.S. Pets can eliminate the sense of being "alone" or lonely and have proven to have healing effects on individuals of all ages and all stages of illness.

Even our relationships with plants can help us to feel less alone and caring for them provides a sense of purposeful work and fulfillment. For more information on the topic of relationships and health, get a free download at www.changingbehavior.org. It's hardly a revelation that we humans are social animals. We naturally tend to seek out connections with others, and to have these connections denied for whatever reason is one of the cruelest fates.

Indeed, in ancient cultures, one of the gravest punishments that could befall someone was to be ostracized -- driven out of the community and denied the fellowship and protection the community could afford. In ancient times, at least, ostracism could have an immediate impact on health and longevity; beyond the protective walls of the community, the ostracized person was much more likely to be eaten by wild animals or murdered by roving barbarians, if he didn't starve to death first.

This may at least hint at an explanation for why today's versions of ostracism -- loneliness, lack of social contacts, the anomie of today's highly mobile society in which families, neighborhoods, and other traditional social structures can be easily fragmented -- can have nearly as direct an impact on health and longevity as being driven out of the village into the wilderness.

Social isolation, even in these more "civilized" times, can be as direct a threat to physical well-being as ostracism was in more ancient times. On a practical level, we all need social and community ties to fulfill some basic, tangible needs, particularly as we grow older: help when ill, help locating and acquiring goods and services, transportation, and so on. People without a network of supportive friends or relatives are more likely to suffer the consequences of not having their needs fulfilled. The problem is particularly acute for older adults.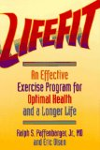 Continue Learning about Emotional Health
How well you handle stress, anger, relationships, work, family life-it all factors into your emotional health. Finding balance in life-as well as peace of mind-helps us cope with life's ups and downs. Take time to explore new ways ...
to find stress relief, and to release anxiety, and unhappiness. Counseling can help-as can a gratitude journal.
More