In the past, asthma was thought to be an entirely reversible process. Now it is recognized that with persistent asthma or hyperresponsive airways, the smooth muscles surrounding the air tubes not only grow thicker, the airway linings lose cilia, making them less able to filter incoming air, which spurs an increase in mast cells to fight allergens that previously were filtered out. Finally, the basement membrane underneath the mucosal layer becomes thicker and swells with many different kinds of cells.

If this process persists untreated, the once-reversible airway obstruction becomes fixed and irreversible. That's why we, along with many other allergists, feel that inhaled steroids -- corticosteroids inhaled either as a powder or propelled under pressure -- should be started earlier than we once did. These medications control swelling, reduce mucus production, and make the airways less "twitchy," or sensitive to asthma triggers.

The irreversible damage can be subtle. Patients may not suffer any obvious attacks -- the pot never or rarely boils over -- but tests can show that the amount of air moving in and out of the lungs gets lower with each passing year, depriving them of the oxygen their bodies need for maintenance and growth.

A new method called bronchial thermoplasty may someday give us the ability to reverse some of the damage from airway remodeling. A bronchoscopically placed probe applies radio frequency to the walls of the central airway. The heat generated in this way reduces the muscle mass produced by years of extra exertion. As you can imagine, heat treatment causes some collateral effects, although so far these appear temporary, and the benefit seem to outweigh the damage. However, it will be years before this will be anything like a mainstream treatment. Regardless, preventing airway remodeling in the first place by carefully managing asthma is the best course.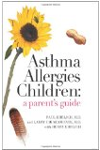 More About this Book
Asthma Allergies Children: A Parent's Guide
Asthma and allergies are at epidemic proportions. It doesn't have to be that way. Two experienced pediatric allergists tell everything a conscientious parent needs to know about these conditions,...
Continue Learning about Effect of Asthma on the Body