Breakfast on the run can be the deadliest meal of your day. You're rushing out the door and the coffee shop is your first stop. However, along with that coffee comes a muffin that has enough calories for the rest of the day, but not enough nutrition. Better to have a whole wheat bagel, bread or roll, with an ounce of hard cheese or a tablespoon of peanut butter. Fresh fruit and yogurt are also available at most coffee shops.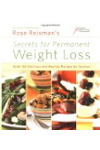 Continue Learning about Eating Habits and Nutrition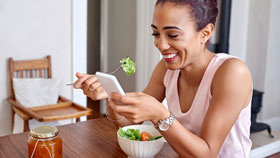 Three meals a day or five? That's only one aspect of the behavior known as eating habits. There is also the matter of style. Do you plan your meals or eat on the run - do you eat when you are happy, sad, or stressed - these are ot...
hers. Recognizing your eating style can help you work to achieve healthier eating habits.
More