Brown-bagging your lunch allows you to move your lunch prep to the time of day that is easiest for you. You can make your lunch the evening before you go to bed, the morning before work, or after work when you get home. When you bring your lunch, you don't have to think about it, you just have to eat it. And if you are going to be stuck in a meeting, eat half of it before going in and the other half when you get out.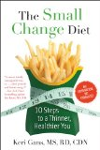 Continue Learning about Eating Habits and Nutrition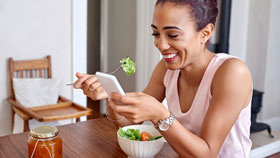 Three meals a day or five? That's only one aspect of the behavior known as eating habits. There is also the matter of style. Do you plan your meals or eat on the run - do you eat when you are happy, sad, or stressed - these are ot...
hers. Recognizing your eating style can help you work to achieve healthier eating habits.
More