Create a meal plan for each week to guide your eating based on the US Department of Agriculture (USDA) guidelines found at the Dietary Guidelines for Americans website hosted by the U.S. Department of Health and Human Services. Basically, the guidelines emphasize fruits, vegetables, whole grains, and fat-free or low-fat milk and milk products. The diet includes lean meats, poultry, fish, beans, eggs, and nuts and is low in saturated fats, trans fats, cholesterol, salt (sodium), and added sugars.

Take a page in a binder and divide it into eight columns, the first for meals and the rest for each day of the week, as shown in the following example. Use the chart to develop a meal plan for each week, giving yourself room to satisfy your sweet tooth and keep some of your favorite foods while providing enough variety to keep your meals interesting and healthy.

Once you've made your weekly meal plan, use it to make your grocery list. The Dietary Guidelines for Americans website also includes recipes for cooking your healthy choices in a healthy way.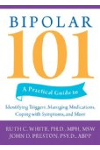 The most important step in creating a meal plan is to write it down. Try this meal planning process:
Turn off the TV for 30 minutes, grab an iPad or piece of paper and a pencil.
Put on some of your favorite music, assemble your favorite cookbooks and websites and go to work.
Think about your week ahead, your work schedule and the people that you will share meals with. For example, if you are meeting friends on Tuesday evening, you know on that night you will need to cook a simple meal as you won't have much time. Or, maybe you can cook a little extra on Monday to have leftovers to eat on Tuesday.
What fresh produce do you already have on hand? Take a quick inventory of your staples and the spices in the pantry.
Then, start to visualize colorful plates and write down the list of ingredients you will gather on your shopping trip.
Remember: If it isn't written down, it doesn't exist. Make time for planning ahead!
Continue Learning about Eating Habits and Nutrition