Food volume can impact how hungry you are, and how satiated or satisfied you feel. In this video, fitness expert Jorge Cruise explains how you can keep your food volumes high and still lose weight, by making smart and healthy dietary choices.
The volume of food consumed may affect satiety in several ways. First, a larger volume of food can affect the perception of how much food is being consumed. Next, more time is required to consume foods that are larger in volume than those that are smaller in volume. This effect could be substantial in that it allows the necessary time for important feedback mechanisms associated with satiety to reach the appetite control centers in the brain.
Perhaps the biggest impact of increased food volume as it leads to reduced caloric intake relates to its effect on producing distension of the stomach. In fact, the air in Dr. Rolls&aposs milkshakes (see "The Satiety Effect of Air," page 67) produced greater distension of the stomach and therefore influenced subjective responses related to hunger and appetite. In both animal and human studies, the degree of gastric distension is known to affect food intake, particularly by effecting the feeling that you have had enough.

In addition to creating a sense of fullness, the volume of a food influences satiety by slowing down gastric (stomach) emptying. In essence, the longer the food stays in the stomach, the stronger and longer lasting is the satiety feedback to the appetite control centers of the brain.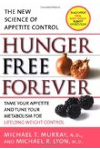 Continue Learning about Eating Habits and Nutrition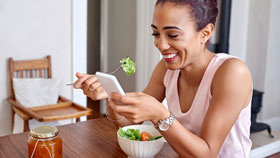 Three meals a day or five? That's only one aspect of the behavior known as eating habits. There is also the matter of style. Do you plan your meals or eat on the run - do you eat when you are happy, sad, or stressed - these are ot...
hers. Recognizing your eating style can help you work to achieve healthier eating habits.
More