One of the first things I noticed when I started food shopping for myself was how expensive healthy food can be. Even between a conventional item and its organic version, the price gap can be astounding! As I began to look over my receipts and peruse the aisles of my local grocery and health food stores, I noticed an obvious (and disturbing) trend: The more heavily processed and artificial a food, the less expensive it was. How is it that something that you eat exactly the way it looks when it comes out of the ground or off a tree can cost more than something that went through a day and a half of mechanical digestion by heavy machinery? Doesn't it strike you as a bit odd that our supermarkets are crammed with 99-cent bags of chips, but apples can cost $1.25 or more? Or that a hamburger at a fast-food restaurant might run just under $4 compared to a large salad that can cost twice that?

This got me thinking: What is it about our food system that makes it easier (and more profitable) to produce fake junk foods? I started digging a little deeper and began to uncover the principles and players at the core of our current food system. I'm sad to say it's not a very pretty picture. While here in America we are very fortunate to have an abundance of things we can eat, these "foods" bear little resemblance to those that would support our health and sustain us for the long term.

Collectively, we spend a lot more money on health care than we do on food, but there seems to be an interesting correlation between how much cheap, processed food people eat (proportional to the rest of their diet) and how much money they end up needing to spend for health care later on down the line. It sounds like it would probably just be easier to get more healthy foods on the table to begin with and avoid all the chronic illness. So what's the holdup?

In sum, it has become too hard to be healthy in America largely because it is so expensive to purchase good food. Subsidies are one of the major reasons for this disparity in price between wholesome options and their junk-food counterparts.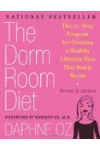 It can be difficult to eat healthier because many healthy foods are so expensive. In this video, I will talk about possible solutions to this problem.
We seem to think that it's cheaper to eat junk food than healthier options. In some cases the actual meal may be cheaper than if you buy all the items for that specific meal. For example if a fast food burger or slice of pizza can be as little as $1.99, that would be cheaper than if you had to buy ground beef and buns, pizza dough, cheese and pepperoni. But you can't think of that as a comparison. Processed fast food usually has fewer nutrients than homemade and you're feeding into the addiction to salt, fat and sugar. These foods over time can lead to obesity and chronic diseases such as diabetes type 2, heart and stroke disease and certain cancers.

Think of health first and look at the long term effects of eating fast food on a regular basis. By menu planning it is actually cheaper to eat at home without all the processed ingredients. You can buy a pound of ground beef for under $3.00 and get 4 (4 oz.) burgers out of it. Each costing $0.75! A hamburger bun costs $0.33. A burger just over $1.00!

A family meal for 4 at McDonald's including two Big Macs, a cheeseburger, six chicken McNuggets, two medium and two small fries, and two medium and two small sodas -- costs just under $30. If you prepared this at home you would spend much less than $7.00 per person, but somehow we never seem to think in these terms. Our main objective is ease and speed, not nutrition.

At home, you can serve a roasted chicken with vegetables, side salad and milk for about $14, and feed four or even six people. That's a healthy homemade meal for $3.00 per person.

Start by arming your kitchen with whole grains, beans, fresh or frozen vegetables, meat, fish, poultry, dairy products, and natural peanut butter.

If you still think you're saving dollars on junk food think of the long term effects of eating fast food such as your risk of disease; living a shorter life and the dollars you'll have to spend on health care and medication. Separate the "forest from the trees"!
Continue Learning about Eating and Society