Look at the example of a hamburger at a fast-food restaurant. First, you have the beef, which involves raising and slaughtering livestock, processing the meat, potentially freezing it, and shipping it to the point of sale. Then you have the bun that is made of processed flour, which means that all the wheat had to be grown, harvested, ground, mixed, baked and then shipped. In addition, there are whatever vegetables and spreads might be included. You get all this for $4 in America, but if you want to eat a head of lettuce and some dressing it's going to cost you twice the amount?! How can this be?

Back in the early 1900s, the U.S. government invested in an agriculture policy that aimed to promote production of those foods that could be easily stored or shipped to soldiers fighting in World War I, such as corn and wheat. To make sure we had plenty of these grains, we decided to pay farmers to grow more of the crops we needed most -- and consequently stop growing other grains, vegetables, and fruits. This practice is what we know as subsidizing. Today, we spend more than $25 billion in subsidies to support farmers of corn, wheat, soybeans, canola, cows and dairy products, chickens, and pigs.

Because this government money was used to cover some of the costs of production, the price the consumer had to pay for these items fell. With these lower prices came higher consumption. As demand grew, so did our production levels. At first, subsidies might sound like a good deal for the consumer -- we pay less than the cost of the item -- but the truth is that they have completely distorted our eating hierarchy without actually lowering the cost of food because, after all, subsidies are just our redirected tax dollars. So what we're left with is a supermarket flooded with various iterations of the same food types.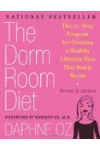 I guess most people think whole foods are more expensive than processed foods but lets look a bit deeper into this.
We know that nutrient density is better for you than caloric density. I also think it can be agreed that whole foods are going to be more nutrient dense than processed foods. Finally I think we can agree that whole foods are going to be healthy and give you the best chances for a fit and healthy body.

So is whole food more expensive? I would answer yes and no.

If you had a grocery cart filled with whole foods and a grocery cart filled with processed foods I can guarantee that the whole foods will cost more but I will it be more expensive.

I do not have the research at my fingertips to back this but almost guarantee that those who eat processed foods eat more fast foods and have higher health costs related to health conditions.

So yes it will be expensive in the grocery store but if you factor in fast food restaurants and health care I bet it is pretty close and you also will have a better chance to be healthier.
Many are not. Whole grain muffins, made from scratch, are much cheaper than the purchased variety. Substituting skim milk, applesauce for the fat, less salt and less sugar in the recipe provides a healthier version than the purchased varieties. A healthy whole grain muffin can be made at home for 20 cents or less.

A banana is cheaper than a bag of chips. A glass of skim milk is cheaper than a soda. A peanut butter (natural) on whole wheat sandwich is cheaper than a hot dog. Baked potatoes are cheaper than fries. Making your own smoothie is cheaper than the bottled variety. It becomes a matter of habit.
There are ways to eat healthy and not spend a fortune, like buying canned beans and frozen vegetables. In this video, I will give tips on how to eat healthy on a budget.
Continue Learning about Eating and Society