Researchers from the University of Manitoba in Winnipeg, Canada, found that the antimicrobial properties of mustard seed are so strong that, when added to hamburger meat, it could kill E. coli bacteria. The compound responsible for this is allyl isothiocyanate. The U.S. Department of Agriculture reported that this compound can also kill listeria, Staphylococcus aureus, and other food-borne pathogens. The prepared mustard typically consumed in the United States does not contain allyl isothiocyanate.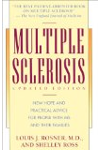 More About this Book
Multiple Sclerosis
Too often, multiple sclerosis is thought of only as "the crippler of young adults." But in fact, 75 percent of all people with MS will never need a wheelchair. In Multiple Sclerosis, Dr. Louis J....
Continue Learning about Eating and Society