When you receive chemotherapy medication for the treatment of cancer, both healthy red and white blood cells are harmed or killed during or shortly after the treatment. This is because the medication is unable to differentiate between healthy cells and cancer cells. A very low neutrophil (white blood cell) count is called neutropenia. A neutropenic diet refers to paying close attention to food safety when preparing and storing foods during cancer treatment. This is an effective way in which to reduce the risk of exposure to food-borne illness.
Neutropenic diets are designed to lower the risk for foodborne infections. For example, people on neutropenic diets should not eat foods that put them at high risk for infections including raw or undercooked meat, fish and eggs; unpasteurized dairy products; aged cheese; and unwashed, raw fruit and vegetables. Proper time and temperature must be maintained when preparing food; hot foods should remain at 140 degress F or hotter and cold foods should remain at 40 degrees F or colder.
Continue Learning about Eating & Nutrition For Diseases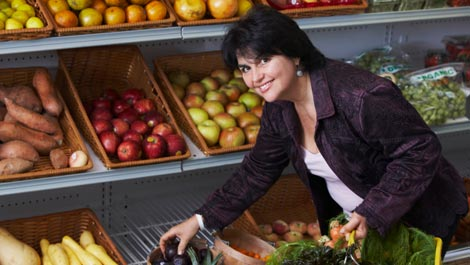 Foods that you consume can be beneficial or detrimental to your health, especially, if you are fighting cancer, living with diabetes or managing pain. Nutrition is essential to your health if you are undergoing cancer treatment. A...
nimal fats, carbohydrates, sugar can all have an impact on pain, inflammation and diabetes.
More