Follow these tips when eating if you have a sore mouth and throat after cancer treatment:
Avoid foods or liquids that irritate your mouth.
Drink through a straw.
Eat soft or pureed foods.
Eat your food cold or at room temperature.
Rinse your mouth often with water.
If you have a sore throat or mouth, choose soft foods such as mashed potatoes, yogurt, scrambled eggs, egg custards, ricotta cheese, milkshakes, puddings, gelatins, creamy cereals, macaroni and cheese, and soups.
Continue Learning about Eating & Nutrition For Diseases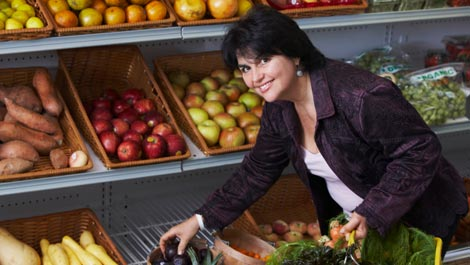 Foods that you consume can be beneficial or detrimental to your health, especially, if you are fighting cancer, living with diabetes or managing pain. Nutrition is essential to your health if you are undergoing cancer treatment. A...
nimal fats, carbohydrates, sugar can all have an impact on pain, inflammation and diabetes.
More