There is an equation calledinsu lin to carb ratio (I:C). Your certified diabetes educator(CDE) or your endocrinologist will set a I:C ratio for a 24 hour period, often the I:C ratio changes for each meal. The ultimate goal is to have your blood glucose readings as close to normal range as possible. Once the I:C ratio is set, it is recommended that you keep records of your food intake, exercise and insulin dosage. With these records you and your CDE can look at the patterns of your blood glucose readings, if they are not close to your target ranges, the I:C ratio can be tweaked to help you achieve your target blood glucose. There are many variables in life so don't be worried if your I:C changes.
You and your nutritional counselor can come up with a meal plan that uses basic carbohydrate counting as a system for quantifying food intake. You may find it easier at first to draw from a list of measured food exchanges. This will make it easier to match insulin doses to your carbohydrate intake. It will probably take a few months for you to get used to matching your food intake with your insulin dose to achieve your target blood glucose levels.
Continue Learning about Eating & Nutrition For Diseases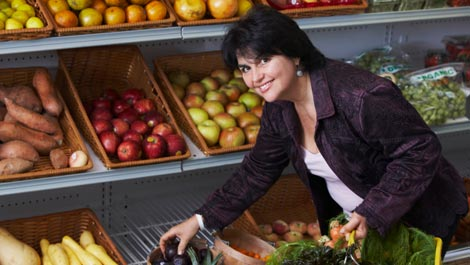 Foods that you consume can be beneficial or detrimental to your health, especially, if you are fighting cancer, living with diabetes or managing pain. Nutrition is essential to your health if you are undergoing cancer treatment. A...
nimal fats, carbohydrates, sugar can all have an impact on pain, inflammation and diabetes.
More