Follow these tips when preparing food at home during cancer treatment:
Keep foods at a safe temperature. Cook hot food thoroughly and then keep it at least 135 degrees. If you're not going to eat right away, refrigerate food immediately. Keep cold foods below 41 degrees Fahrenheit.
Some foods spoil especially fast. Don't leave these foods at room temperature longer than 2 hours: Milk and dairy products, eggs (unless they're pasteurized), all types of meat and fish, baked potatoes, tofu and other soy proteins, sprouts and sprout seeds, cut melons or tomatoes, garlic and oil mixtures, and cooked rice, beans, or vegetables.
Make sure your food is still good. Don't eat anything that is spoiled or moldy. Don't use eggs that have cracked before use. Don't refreeze defrosted foods. Don't taste anything that looks or smells strange.
Always prepare food in a clean area. Don't cut cooked foods on the same surface as raw foods. Don't use a wooden cutting board. Wash tops of cans before opening.
Continue Learning about Eating & Nutrition For Diseases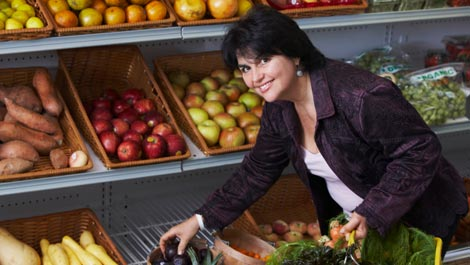 Foods that you consume can be beneficial or detrimental to your health, especially, if you are fighting cancer, living with diabetes or managing pain. Nutrition is essential to your health if you are undergoing cancer treatment. A...
nimal fats, carbohydrates, sugar can all have an impact on pain, inflammation and diabetes.
More