Bacteria in the gut produce foul-smelling gases when they ferment undigested foods that have not been absorbed in the small intestine. These foods consist mostly of carbohydrates, sugars, and fats. The carbohydrates found in high-fiber foods, such as beans, broccoli, cauliflower, and Brussels sprouts, are the worst culprits. These foods release gases such as methane and hydrogen sulfide, which smells like rotten eggs. The worst odor is related to strong-smelling sulfurs that make up just 1% of flatulence or flatus (gas that escapes from the rectum).
Continue Learning about Digestive Health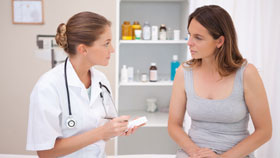 The digestive system includes all parts of the body that process food and expel waste, from your mouth to the end of your digestive tract. Diseases of the gastrointestinal tract prevent your body from effectively using the food yo...
u eat. Learn more about digestive health from our experts.
More