Because organ rejection remains a serious risk, intestinal transplantation has largely been reserved for life-threatening conditions associated with total parenteral nutrition and liver failure. Advances in surgical technique, immunosuppressant medications, and post-operative monitoring have significantly improved survival rates in the last decade, rendering earlier transplantation (before liver failure) a viable option.

Combined liver and intestinal transplantation is an option for patients with liver and intestinal failure, but who have a normal stomach and pancreas. In rare cases, the stomach, liver, pancreas, spleen, and intestine may all require transplantation. Transplantation of multiple organs is known as "multiviseral transplantation."
Continue Learning about Digestive Health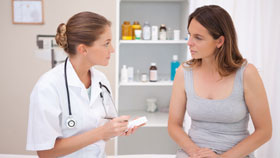 The digestive system includes all parts of the body that process food and expel waste, from your mouth to the end of your digestive tract. Diseases of the gastrointestinal tract prevent your body from effectively using the food yo...
u eat. Learn more about digestive health from our experts.
More