On your gastrointestinal interstate, everything enters via your physiological toll booth: your mouth. The nutritious powerhouses slide through the express toll to give you the power, energy, stamina, and strength to live your life. Toxic (though sometimes tasty) foods can enter, too, but you'll pay a fine later for the damage they do along the way and after.
Throughout its journey, your food and all of its nutrients (and toxins) will pull over at various organs, slow down on windy roads, speed up, merge with other nutrients, and even get pulled over by the bowel brigade for nutritional violations.
During every trip, your food hits a symbolic three-pronged fork in the road:
It will either be broken down and picked up by your bloodstream and liver to be used as energy
Or it will be broken down and stored as fat
Or it will be processed as waste and directed to nature's dead end—the porcelain junkyard.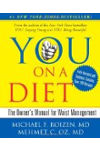 Continue Learning about Digestive Health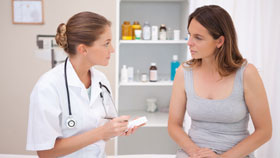 The digestive system includes all parts of the body that process food and expel waste, from your mouth to the end of your digestive tract. Diseases of the gastrointestinal tract prevent your body from effectively using the food yo...
u eat. Learn more about digestive health from our experts.
More