With more than 100 million neurons in your intestines, GI pain is immediate, but the level of GI discomfort you feel all depends on your genetics, specifically on your tolerance of or allergies to certain foods and your genetic disposition for feeling the effects of those GI landmines.
During these inflammatory firefights, your intestines are contracting too much or being dilated - a painful process that works through the vagus nerve (a large nerve that comes from the brain and stimulates the contraction of the stomach). Too much stimulation or distension of the bowel is what causes the pain. Some of us are less sensitive to those internal motions, so we may not always be getting the clue from our guts.
There are a number of extreme-end GI problems like infections, parasites (worms are the world's most successful weight-loss technique - but we don't recommend the Fear Factor diet), and violent and even lethal allergic reactions to food. However, most GI firestorms involving food intolerance stem from three broad problems: enzyme deficiencies, general GI disorders, and psychological responses.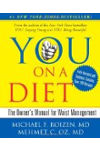 Continue Learning about Digestive Health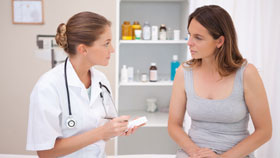 The digestive system includes all parts of the body that process food and expel waste, from your mouth to the end of your digestive tract. Diseases of the gastrointestinal tract prevent your body from effectively using the food yo...
u eat. Learn more about digestive health from our experts.
More