Intussusception isn't what happens when a cornerback picks off a quarterback's pass; it's when the bowel acts like a telescope, folding in on itself. Frankly, this hurts like the dickens, and your child will be drawing her legs up to her abdomen. It happens most commonly in kids from three months to six years, and the condition also comes with a side order of fever, vomiting, and the passing of currant-colored, jellylike stool. To treat it, a doc will push an enema (either air- or barium-based) into the anus and up the bowel, to help untelescope that part of the colon and relieve the pain. If the enema doesn't work, surgery may be necessary.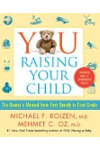 Continue Learning about Digestive Health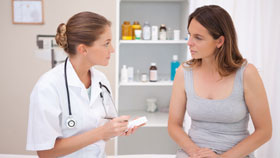 The digestive system includes all parts of the body that process food and expel waste, from your mouth to the end of your digestive tract. Diseases of the gastrointestinal tract prevent your body from effectively using the food yo...
u eat. Learn more about digestive health from our experts.
More