While we're all familiar with overt and emergency intestinal crises (upset stomach, for example, or diarrhea), our intestinal emotions also influence us in ways we don't normally associate with food. The reason we may feel groggy or have less energy than a drained 9-volt could be because our intestines are trying to communicate with us that we're choosing the wrong foods.

If you pull out the small intestines of your entire family and lay them on the back deck to compare them (latex gloves, please), you'd see that they all look alike—they're the classic, wormy tubes that wind throughout your gut. In terms of basic physiology, we all have the same intestines, just as we all have the same basic brain structure. But just as all of our brains don't function the same way even though we have the same parts, our intestines don't function the same way either. Our intestines are as different as our smiles, as our laughs, as our political views, as our fetishes. A particular food can make one person feel energized and make another person feel as lethargic as a rag doll.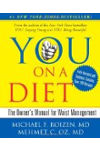 Continue Learning about Digestive Health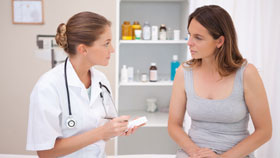 The digestive system includes all parts of the body that process food and expel waste, from your mouth to the end of your digestive tract. Diseases of the gastrointestinal tract prevent your body from effectively using the food yo...
u eat. Learn more about digestive health from our experts.
More