The main functions of the liver include processing what a person eats and drinks into energy and nutrients the body can use. The liver also removes harmful substances from the blood.
The liver has many functions, including making bile for digestion, says Charles St. Hill, MD, an oncologist at Sunrise Hospital. In this video, he says it also helps with metabolism and filters the blood.
Located in the right side of the abdomen just below the diaphragm, the liver is the largest solid organ in the body. The liver is composed of two sections called "lobes." An average adult liver weighs between two and three pounds. The liver has many functions, controlling storage and concentration of nutrients such as proteins, fats, carbohydrates, vitamins, and minerals, making proteins and clotting factors, and producing bile, a digestive compound. The liver also regulates the disposal of waste products and processes and filters poisons, toxins, medications, and bacteria from the blood. It is one of the few organs in the body capable of regeneration. A liver reduced to 1/4 of its size can fully regenerate itself.
Pink and brown and shaped like a boomerang, the liver is the second largest organ in the body (the skin always steals this glory). It's located just below the right rib cage in the upper right side of the abdomen above the pancreas and the small intestine.

Your liver does three main things: helps digest stuff, make proteins, and gets rid of bad stuff. The reason why it's so vital is that it serves as your body's border inspection station.

We all may know that skim milk is good for your bones, fish is good for muscles, and olive oil is good for your heart. But everything we eat and drink has to be broken down into different chemicals before they can actually get to work on helping (or in the case of some foods and drinks, harming) your body. That's one of the primary jobs of the liver.

Virtually every nutrient we consume, whether it has a valid passport or not, must pass through the liver so it can be transformed into a different biochemical form. That transformation is what allows the nutrient to be used, transported to a different location in the body, or stored as an extra inch of blubbery goop on your thighs.

The various functions of the liver are carried out by the liver cells, called hepatocytes. Continue Learning about Digestive Health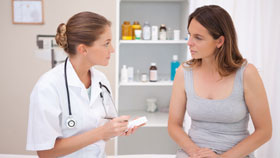 The digestive system includes all parts of the body that process food and expel waste, from your mouth to the end of your digestive tract. Diseases of the gastrointestinal tract prevent your body from effectively using the food yo...
u eat. Learn more about digestive health from our experts.
More