Have you ever wondered what happens to the food you eat? First, it passes through the esophagus. It moves by a wave of muscle contractions that squeeze the food down at about two inches per second. When the food reaches the stomach, it falls into a churning pool of digestive juices. In the stomach, the food is broken down into easily absorbable ingredients: proteins, sugars and fats.
Then greenish brown bile produced in the liver is added to help the breakdown of these fats. By the time the food leaves your stomach and passes into the small intestine, it's unrecognizable. The walls of our intestines absorb the nutrients into our blood and that's how we get the energy we all need to live.
How long does this vital process take? It depends on what you're eating, Dr. Oz, Vice-Chair and Professor of Surgery at Columbia University, says. "A steak dinner can take you two, maybe three days to get out of your intestine. What that means is the way you digest it is basically to rot it in your intestines. On the other hand, if you eat vegetables and fruits, they're out of your system in less than 12 hours."
What about chewing gum? Is it true that it takes seven years for it to digest? "No," Dr. Oz says. However, this little urban legend can be a good way to "get kids to stop chewing gum."
This content originally appeared on
doctoroz.com
Your body can digest most food in less time it takes hotshot celebrities to get engaged: about 4-12 hours. Fruits are the fastest travelers on the intestinal interstate, with meats driving like an oversized load in the right lane (they can take 2-3 days to be excreted or even longer as it rots inside your intestine).

By the way, gum is processed as fast as most other foods (not the 7 years that mom had you believe).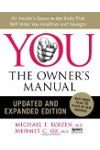 Continue Learning about Digestive Health