The digestive system is a fine balance of acid or alkaline media: the saliva in the mouth is alkaline, the gastric juices in the stomach are acidic and are then neutralized by bile, which is alkaline, in the small intestine. Bile is produced by the liver, but only in a limited amount each day. This is enough to cope with a regular balanced diet, but if what we eat and drink is extra-acidic, or if the stomach secretes excess acid, it will require a greater quantity of bile to neutralize it. This means that partly digested, highly acidic food can slow the digestive process and irritate the stomach walls while waiting for the liver to produce more bile.
Continue Learning about Digestive Health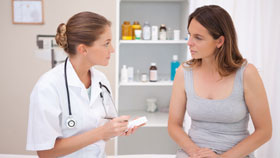 The digestive system includes all parts of the body that process food and expel waste, from your mouth to the end of your digestive tract. Diseases of the gastrointestinal tract prevent your body from effectively using the food yo...
u eat. Learn more about digestive health from our experts.
More