The causes of primary sclerosing cholangitis (PSC) are not known. Genes, immune system problems, bacteria, and viruses may play roles in the development of the disease.
PSC is linked to inflammatory bowel disease (IBD). About three out of four people with PSC have a type of IBD called ulcerative colitis. The link between PSC and IBD is not yet understood.
This answer is based on source information from the National Institute of Diabetes and Digestive and Kidney Diseases.
Continue Learning about Digestive Health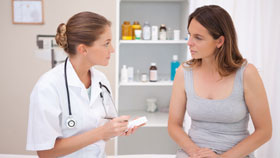 The digestive system includes all parts of the body that process food and expel waste, from your mouth to the end of your digestive tract. Diseases of the gastrointestinal tract prevent your body from effectively using the food yo...
u eat. Learn more about digestive health from our experts.
More