When there is an imbalance of bacteria in the digestive tract, an overgrowth of yeast, or the presence of viruses or parasites in the intestines, they are described as being in a state of dysbiosis.
Some symptoms or warning signs of dysbiosis include:
Chronic unexplained fatigue
Leaky gut syndrome
Irritable bowel syndrome
Acne, eczema, and other skin problems
Bad breath and gum disease
Chronic yeast problems and candida overgrowth
Acid reflux
Frequent colds, flus, and infections
The first step in treating dysbiosis is to see your doctor or health professional to determine which organisms are causing the dysbiotic condition and what the best treatment may be. Some people may be required to change their diet and lifestyle habits.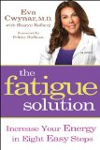 Continue Learning about Digestive Diseases