A reward -- or reinforcement, as we psychologists call it -- consists of any consequence that increases the frequency and strength of your goal. It must be contingent on the behavior; if it's not, then it rapidly devolves into a superstition. Here are research-supported tips for rewarding your healthy eating:
Reinforce yourself materially for on-target behaviors. Examples abound: dinner at your favorite restaurant, a ticket to a play, a nap, a manicure, and so on. Select from consumables, activities, people, self-talk, and token rewards.
Keep the rewards contingent on meeting a pre-specified step. "Cheating" by giving yourself the reward even though you didn't meet the stated goal only weakens your resolve. Implement a cause-effect relationship and stick to it!
Reward each baby step taken toward the bigger, overall step. You will not reach the final goal overnight, so plan to reinforce each and every successive baby step toward it. Then slightly up the ante; give yourself a reward, say, for walking a half mile and then give yourself another reward for going three-quarters of a mile and so on.
Deliver the reward immediately and every time. Decades of research reveals that, for best performance, give yourself the reinforcer immediately after the desired response. If delayed, other behaviors will occur, some desirable, some undesirable, which then get reinforced.
Follow Grandma's Rule: First you work or study, and then you play. Just avoid the child's mistake of recklessly rushing through the goal behavior to get to the pleasurable activity.
Use many rewards and use many types for maximum effectiveness. When you maintain your exercise regimen or healthy eating, choose a reward from a rotating menu of possibilities. The menu can include any number of options, from a self-congratulatory "Excellent!" to time allotted to hang out with a friend.
Give reassuring compliments to remind yourself that you're becoming successful at changing, which counters the years -- maybe decades -- of defeatist messages. The intent is to internalize and own a positive self-image, not only to reinforce the behavior.
Remove a dreaded chore, such as cleaning the bathroom or decluttering a closet, when you're successful in the small steps. Sometimes we only think of giving ourselves a pleasurable consequence, but removing an aversive chore constitutes a powerful reward indeed.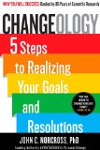 Continue Learning about Dieting For Weight Loss