Consumer healthcare specialist Dr. Tod Cooperman explains what you should look for when buying a fish oil supplement. Watch Dr. Cooperman's video for tips and information on nutritional supplements.
Fish oil supplements vary in the amounts and ratios of DHA and EPA they contain. For example, salmon oil naturally contains more DHA than EPA; a supplement derived from algae may only contain DHA. Krill oil contains significant amounts of both EPA and DHA. Read the labels and remember, whatever supplement you buy, it must have at least 600 mg of DHA.
Be aware that only about one-third of the oil from fish is rich in EPA and DHA. Many supplements also contain vitamin E or other antioxidants to stabilize the oils and prevent them from becoming rancid. If you choose to buy a fish oil supplement, check the label carefully to see if it recommends refrigeration to prevent spoiling.
Most brands of fish oil have been proven safe, free of detectable traces of mercury, and do not contain unsafe levels of PCBs (polychlorinated biphenyls), a toxin and pollutant believed to pose various health threats.
To avoid contaminants in an unrefined supplement, it's best to choose a fish oil supplement made from small, oily fish like anchovy, sardines, or menhaden.
This content originally appeared on
doctoroz.com
Be sure to read the label on the bottle to ensure that you are actually getting enough omega-3 fatty acids eicosapentaenoic acid (EPA) and docosahexaenoic acid (DHA). Some companies advertise "1,000 mg of fish oil," but when you read more closely, you will learn that there are actually only 300 mg of EPA/DHA and the rest is filler. Also, be sure to buy only reputable brands.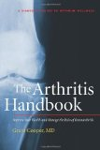 The first step when you are buying a fish oil supplement should be to check with your doctor to make sure that fish oil supplements are recommended for you. If so, ask him or her to suggest a high-quality product to buy.

Make sure that the supplement provides the amount of omega-3 fatty acids that your doctor suggests. Supplements frequently supply 180 milligrams (mg) of eicosapentaenoic acid (EPA) and 120 mg of docosahexaenoic acid (DHA) -- the two main omega-3 fatty acids found in fish.

Check that the manufacturer's address is on the label -- and, ideally, an e-mail or phone number, too -- so that you can get in touch if you have questions or concerns. Also check that the company certifies that the product is free of environmental pollutants like mercury, pesticides and dioxins, which may be present in some fish. Avoid products that carry phrases on the label indicating they are miracle cures, medical breakthroughs or other unsubstantiated claims.

Each fish oil capsule is approximately 900-1000 mg. The amount of EPA and DHA can vary quite a bit according to the brand, but a good rule of thumb is to add the DHA + EPA and ensure it equals half, or more than half, of the content of the capsule. For example, in a 980 mg capsule, EPA + DHA may equal 500 mg in total. Depending on the situation, you may also opt for a different ratio of EPA to DHA. If your goal is to reduce acute inflammation (such as post-surgery), you may choose a capsule that is higher in EPA, whereas if mood/brain health is your goal (such as during pregnancy), you should select a capsule that is higher in DHA. These are often available in a 6:1 ratio. I recommend taking three capsules (or one teaspoon) of high quality fish oil with meals twice daily for reduced inflammation, weight loss, healthy skin and insulin sensitivity.
Continue Learning about Dietary Supplements