A word on probiotics in supplement form: they are not all created equal. The type of probiotic, "strain specificity," is critical when it comes to the selection of a probiotic supplement to address a health issue. Clinical research, as well as anecdotal reports from practitioners, helps to validate which strains demonstrate greater effectiveness than others. For example, B. Infantis is one of a few strains found to improve some symptoms of irritable bowel syndrome. Some strains of L. bulgaricus have been shown to aid in lowering cholesterol.

Additionally, supplements, absent government oversight of probiotic production may not contain what they say they do, or the bacteria may not be alive at the time you take the supplement despite it being packaged alive (probiotics are very heat sensitive which is why most require refrigeration).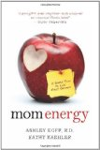 More About this Book
Mom Energy: A Simple Plan to Live Fully Charged
       From celebrated dietitian Ashley Koff and fitness trainer to the stars Kathy Kaehler comes Mom Energy, an exciting new way for moms to tap into their own natural and renewable sources of...
Choosing a probiotic supplement can be tricky because there are many different strains and many different dosages on the market. When you're looking for a good probiotics, be sure to check the label. It should identify the strain of bacteria contained in the product and how many bacteria, or colony-forming units (CFUs), there are in each recommended dose. The two most common strains you will find are Lactobacillus and Bifodabacterium, which includes the best-known L. acidophilus strain.
Probiotics come in many forms, including chewable tablets, capsules, powders, liquids, and foods such as yogurt and dairy drinks. Most experts agree that the form you take doesn't matter as long as there are enough live organisms to begin growing in the intestine. Unfortunately, experts do not agree on the effective dose, and numbers vary widely from 50 million to as many as 1 trillion live cells per dose. Unless you're getting diarrhea or abdominal pain, I believe that taking more probiotic is more beneficial than taking less. According to the World Health Organization, probiotics packaging should contain the following information:
Strain: What probiotic is inside
CFU: How many live microorganisms are in each serving
Expiration date: Probiotics are not very effective past the expiration date
Suggested serving size: How much you take
Proper storage conditions: Does it need to be refrigerated? Kept at room temperature?
Corporate contact information: Where can you go for more information
There is no standard labeling requirement to make it easier to choose a probiotic product. The word probiotic on the label is not enough information to tell whether a given product will be effective for a particular health concern. As of now there is no consistent way to tell if you're buying the most effective product for the problem you're looking to solve. The best answer at this time is probably to consult with your health professional to find which product(s) he or she recommends.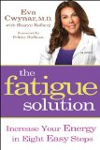 Continue Learning about Dietary Supplements