Hands down, coenzyme Q10 (CoQ10, also known as ubiquinone) is the single most important healthy-heart antioxidant. The name ubiquinone describes its widespread distribution in the human body; it's found in nearly every cell and in especially high concentrations in the heart muscle tissue.

CoQ10 is used by the body to transform food into the energy (called ATP) on which the body runs. It is a powerful antioxidant that has been shown to reduce high cholesterol, lower high blood pressure, improve symptoms of congestive heart failure and balance arrhythmias. CoQ10 protects the body from free radicals and helps preserve vitamin E, the major antioxidant of cell membranes and blood cholesterol.

I often recommend 100 mg twice per day in a liquid gel-cap form.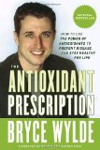 Although not conclusive for everyone, there may be a cardiovascular health benefit for certain people especially as we age. Coenzyme Q-10 (CoQ-10) is part of the ubiquinone family and is involved in energy production in the electron transport chain in all cells. It also provides protection for cell membranes against oxidation. CoQ-10 also prevents the oxidation of LDL cholesterol, which is thought to contribute to the formation of atherosclerosis. In humans, CoQ-10 levels decrease with age. Therefore, presumably, because of CoQ-10's essential role in energy production and ability to protect against oxidative damage that contributes to the aging process, supplementation with CoQ-10 may assist in maintaining vascular health throughout the body. Recent research also shows that CoQ-10 has the ability to reduce fatigue in endurance activity in older humans and people with compromised cardiovascular health. And finally, CoQ-10 has demonstrated the ability to reduce markers of muscle damage from intense exercise, hinting that supplementation may speed recovery from bouts of exercise.
Coenzyme Q10 (Co Q10) has been lauded for its powers in increasing the body's resistance to disease. In cardiologist Stephen T. Sinatra's book "The Coenzyme Q10 Phenomenon", he writes "It is my belief that the Coenzyme Q10 not only improves the quality of life with patients with diseases, but also saves lives." While many take it as a nutrient to fight aging, Co Q10 is also used for a wide variety of serious degenerative diseases, such as heart disease, high blood pressure, cancer, diabetes and periodontal disease. Basically, its magic lies in its powers to support any tissue in the human body in need of repair or assistance.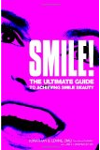 Continue Learning about Dietary Supplements
Whether you're visiting the drug store, grocery or natural food shop you'll likely find an aisle where there are jars and bottles of things for you to put in your body that are neither foods nor medicines. Ranging from vitamins an...
d minerals to fiber and herbal remedies, these supplements are not regulated in the same way as either food or medicine. Some of them are backed by solid research, others are folk remedies or proprietary cures. If your diet does not include enough of certain vitamins or minerals, a supplement may be a good idea. Natural treatment for conditions like constipation may be effective. But because these substances are unregulated, it is always a good idea to educate yourself about the products and to use common sense when taking them. This is even more true if you are pregnant or taking a medicine that may be affected by supplements.
More