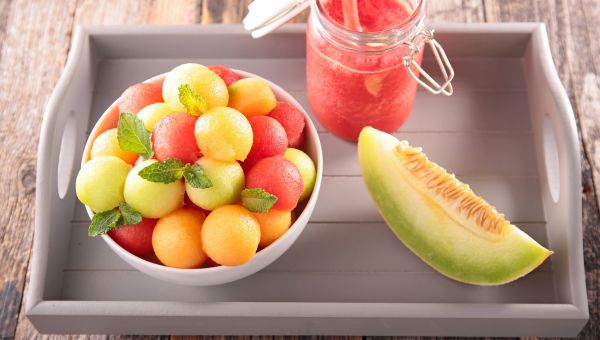 10 Fruits and Veggies That Quench Your Thirst
Keep your body hydrated and healthy with foods high in water content.
1 / 11
By Taylor Lupo
Your daily water intake is important for your health, especially on a sunny summer afternoon. There's good news: You don't have to spend the entire day guzzling water to stay hydrated. Your diet can help as well. Many foods contain abundant amounts of water, and these high-hydro fruits and veggies can help quench your thirst. 2 / 11

Watermelon - 91.5 % water

The name says it all! Watermelon is a perfect snack for summer, when the sun tends to siphon the moisture from your body. Add this fleshy fruit to a naturally sweet fruit salad, or enjoy it in a refreshing popsicle.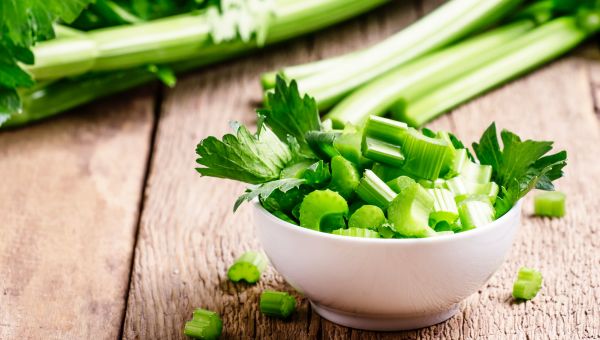 3 / 11

Celery - 95.4 % Water

Celery is low in calories, but rich in vitamins A and K, making it good for your immune system and blood health. The high water content helps keep you hydrated, while the fiber fills you up and curbs your appetite.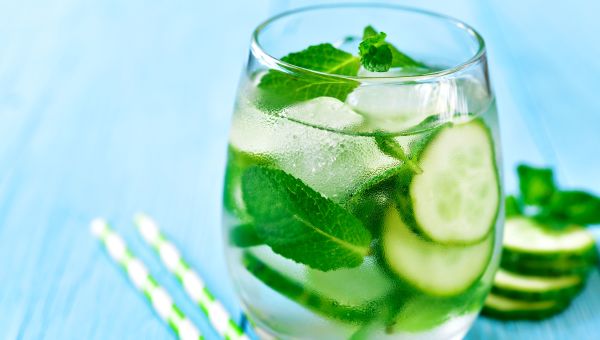 4 / 11

Cucumbers - 96.7 % Water

Cucumbers are filled with water—the most of any solid food water. They make a quick and easy addition to any salad or veggie tray. For an extra dose of hydration and a tasty afternoon refreshment, add cucumber slices to a tall glass of cold H20. 5 / 11

Strawberries - 91.0 % Water

Nothing says "sweet" quite like biting into a ripe, red strawberry. Beneath their seeded exterior, strawberries contain a wealth of water. These berries are packed with vitamin C and fiber, and make a great addition to a refreshing smoothie, morning yogurt parfait or lunchtime summer salad. 6 / 11

Radishes - 95.3 % Water

They say good things come in small packages, and this is definitely true of radishes. These peppery multitaskers add color, flavor and texture to your plate. Adorn your salads with slices of this hydrating root vegetable, top your avocado toast with a bit of crunch or shred them into a slaw.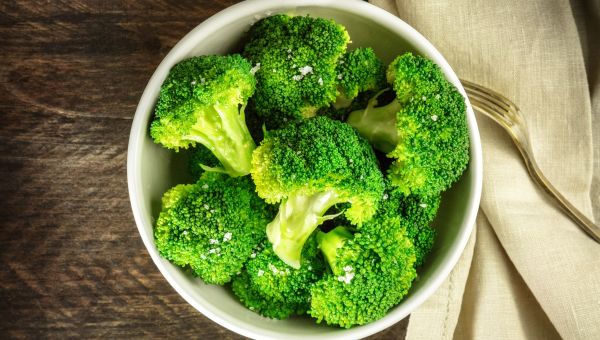 7 / 11

Broccoli - 90.7 % Water

In addition to its nutrient-dense leafy crowns, you may be surprised to learn that broccoli is packed with hydrating power, too. The texture of this raw veggie adds a great crunch to a summer salad and incredible nutritional value to any meal. Want to get the most nutrients? Eat broccoli raw! Dress it up with a side of creamy hummus for extra flavor and a boost of protein.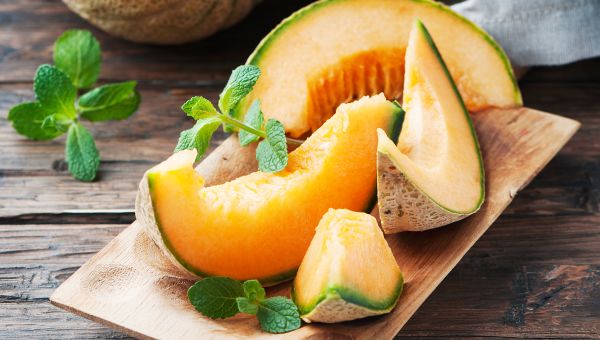 8 / 11

Cantaloupe - 90.2 % Water

This sweet fruit tastes like dessert, but it's low in calories and packed with nutrients. Cantaloupe's tender inside makes a great addition to a fruit salad and pairs perfectly with a yogurt smoothie. Enjoy this juicy fruit and your body—and taste buds—will thank you!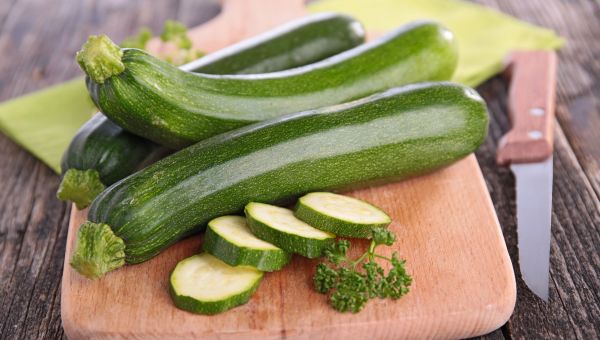 9 / 11

Zucchini - 96.0 % Water

No matter how you slice it, zucchini has some seriously hydrating properties. After a long day in the summer heat, cool off with zucchini sticks dipped into a low-fat dip. Looking to add flavor without losing moisture? Toss thin strips of this green veggie right on the grill and enjoy the tender result.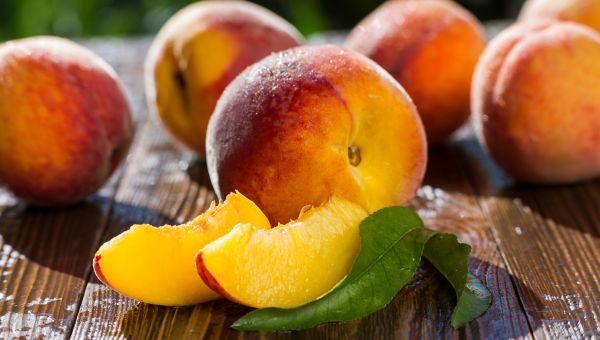 10 / 11

Peaches - 89.0 % Water

Whether you're lounging poolside or frolicking along a sandy beach, this sweet treat is the perfect summertime companion. Sink your teeth into this fuzzy fruit and replenish your body's water content. Don't let veggies get all of the grilling attention. Scoot the zucchini aside and make room to caramelize this fruit atop the fiery coals.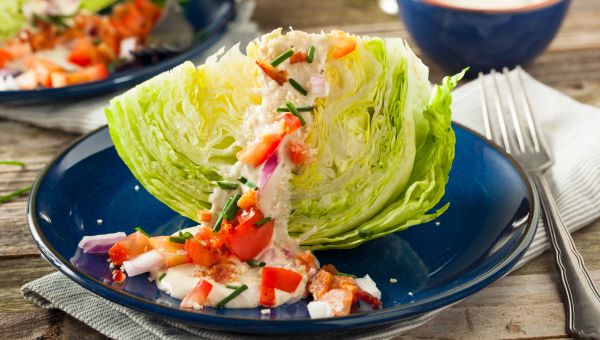 11 / 11

Iceberg Lettuce - 95.6 % Water

While not the most exciting leafy green in the produce aisle, it's worth tossing into your grocery cart. Make it the base of your next salad, or swap your traditional carb-heavy sandwich wrap for these green leaves and punch up your daily water intake.

To eat healthy, pick foods that are the colors of the rainbow, and watch your portion sizes. Eating foods that are colorful-red apples, orange carrots, yellow squash, green salad, tomatoes, blueberries and purple eggplant-helps yo...
u add fruits and vegetables to your diet.
More