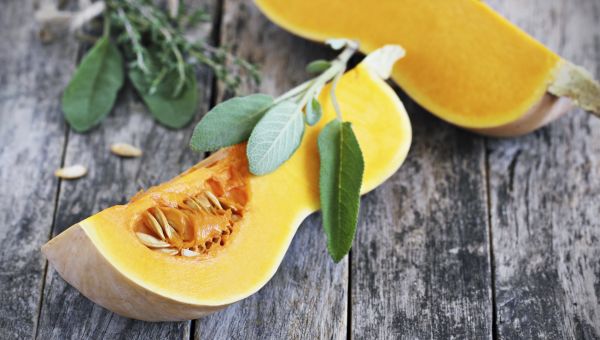 Here we go. It's that time of year again, when our pants mysteriously start getting tighter. But there's a winter vegetable that can help halt an expanding waistline.
We're talking winter squash. Research shows that getting more vegetable fiber into the diet could help prevent an expanding waist. It may even help people drop a few pounds. So go ahead -- eat up.
Slimming Squash
Be it butternut, acorn, or delicata, winter squash has a lot going for it nutritionally, writes Jonny Bowden in his book The 150 Healthiest Foods on Earth. Squash is high not only in fiber -- about 6 grams of fiber per cup of mash -- but also in water. That means you can eat lots and feel full without going overboard on calories. Just hold the butter and brown sugar, of course.
More to Love
Whole grains are another good source of weight-controlling fiber. So why not make it a two-for-one by combining roasted squash with a toasty high-fiber grain like bulgur or quinoa.
Don't wait until next year! Jump-start a healthy eating plan right now. We've got a whole bunch of tips on how to eat less.