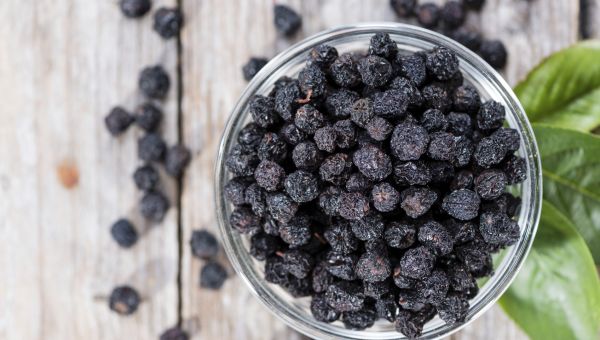 Some strange, dark things may be in your near future.
Like chokeberries. And elderberries. These little black- to blue-hued berry beauties pack one heck of an anthocyanin punch -- an even stronger one than blueberries do -- so you may be seeing more of them in products on grocery store shelves.
A Tricky Flavor Situation
Although chokeberries and elderberries are tops when it comes to anthocyanin content -- and they really ratchet up the diversity factor in your diet -- there is one challenge in coming up with uses for them: taste. Both berries are extremely astringent, and neither is edible raw.
Coming Soon?
Still, given their near superfood status, you may see them appearing more frequently in commercially prepared juices and other health-food products. If you go the grow-it-yourself route, you can bake chokeberries (also called aronia berries) or elderberries in breads or cook them down with sugar to make jams or pies. You can also inquire about fresh berries at local farmers markets.
The take-away lesson here: Dark is good. It's true for chocolate and just about any berry variety.
Here's another dark berry that has a boatload of anthocyanins -- and possible Alzheimer's-prevention powers.