It's no wonder dieters aren't usually smiling. First of all, depriving a body of adequate amounts of food is never a recipe for happiness. But, what's even more disturbing is that crash dieting and yo-yo dieting can do a number on teeth because they make the body more vulnerable to vitamin deficiencies, especially D, B-12 and calcium, not to mention certain minerals and proteins that are missing from most diets. Diet pills can also prove detrimental to a smile by drying up the mouth and decreasing the amount of saliva flow. The chemicals in these drugs increase acid levels in the mouth, which leads to tooth decay. This is why so many chronic dieters, and nearly all sufferers of eating disorders, have such lousy teeth.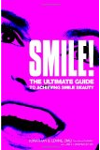 For healthy living and for healthy teeth and gums, think before you eat and drink. It's not only what you eat but when you eat that can affect your dental health. Eat a balanced diet and limit between-meal snacks.

If your diet lacks certain nutrients, it may be more difficult for tissues in your mouth to resist infection. This may contribute to gum disease.

If you consume too many sugar-filled sodas, sweetened fruit drinks or non-nutritious snacks, you could be at risk for tooth decay.

If you are on a special diet, keep your physician's advice in mind when choosing foods. Some dieters experience a decreased saliva flow, which can cause bad breath.

The foods you choose and how often you eat them can affect your general health and the health of your teeth and gums, too.
Chronic dieting may cause vitamin deficiencies, especially deficiencies in vitamin B12 and calcium. Both are needed to keep your teeth and jaw strong and prevent gum disease. If you're always on a diet, especially one that's low in carbohydrates and high in protein, you may have higher levels of acid in your saliva, which can cause bad breath (halitosis) and may increase the risk of tooth decay.
Continue Learning about Diet & Your Teeth