The goal of treatment is to keep your child from getting dehydrated. Your child's doctor will talk with you about specific care for your child. Some general guidelines include:

Extra fluids

Give your child extra fluids - offer fluids with each loose or liquid stool. Diarrhea can make children very thirsty.
• Extra fluids for bottle-fed babies:
− Give babies less than 12 months old Lytren®, Pedialyte®, Liquilyte® or Infalyte® or a less costly store brand.
− Give babies over 12 months old half-strength Gatorade® (half water and half Gatorade) to drink if they will not take the Lytren, Pedialyte, Liquilyte or Infalyte.
− Do not use just water for a baby less than 12 months of age unless told to do so by your child's doctor.
• Extra fluids for children older than 12 months:
– Give your child ¹/з strength Endurance Gatorade® (1 cup Endurance Gatorade to 2 cups water).
– OR Give your child ½ strength sports drinks such as Gatorade® (half sports drink and half water).
– These drinks should not be used as the only food.
• For all babies and children:
− Do not give diet drinks, fruit juices, gelatin, Popsicles®, frozen slushy drinks, carbonated drinks or water.
− Avoid red colored drinks that may look like blood in the stool.
Diet for babies not yet on solid foods:
• Breastfeed or give your baby formula as you normally would. If this makes the diarrhea worse, call your child's doctor.
• Also give extra clear liquids such as Pedialyte or extra breastmilk or formula (one to three ounces) after each loose stool so your baby will not dehydrate.
Diet for infants on solids, or children:
• Do not feed just clear liquids for longer than 4 to 6 hours for babies less than 12 months old or 12 hours for children over 12 months old.
• First, give extra clear liquids and foods your child usually eats such as bananas, rice, cereal, noodles without butter, applesauce, potatoes, yogurt, toast and crackers.
• Avoid fatty, fried or spicy foods such as ice cream, French fries and pizza.
• Add other foods as the diarrhea gets better. If increasing milk or formula seems to make the diarrhea worse, call your child's doctor.
Continue Learning about Diarrhea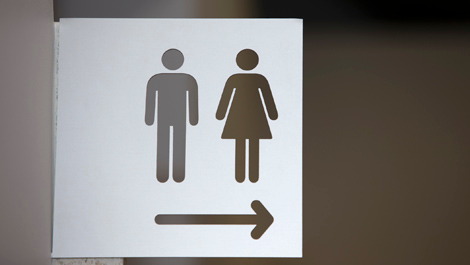 Diarrhea is defined by having loose stools at least three times a day, sometimes accompanied by stomach pain and other symptoms. This disorder can lead to dehydration and other problems. For quick relief of diarrhea, over the coun...
ter medications can be helpful. If your symptoms persist for more than three days, or you have signs of dehydration, seek medical attention. Learn more about diarrhea from our experts.
More