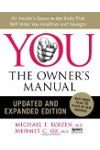 For the guy cleaning the latrine, it sure is. And sometimes it can be for infants and older people; diarrhea (and the water and salt loss that goes with it) claims more infants worldwide than any other problem.

But for most Americans or developed-world adults, the question isn't about danger; it's about hydration and whether we can keep enough water in when we get diarrhea. The large bowel's job is to re-absorb water, so during diarrhea these mechanisms are paralyzed.

If you are having more than four episodes a day (or enough to disrupt your life) for more than three days, you probably should see a doctor. Bacteria and viruses will run their course, but taking chicken soup with rice helps by bringing sugar and salt to the bowel wall where they can be absorbed at least a little.

If the diarrhea lasts longer, you need to worry about parasites (like Giardia) or allergies from the very rich network of immune cells in the bowel wall.

Foods like milk or wheat or barley or oats or rye can irritate the intestines and you will only diagnose this by avoiding these foods for a week and seeing if you feel better.