A testiucular scan may mean a testicular ultrasound -- a scan that uses sound waves to create pictures of the testicles and surrounding tissues and project them onto a screen. This is used to diagnose the cause of symptoms in the testicles, the egg-shaped organs in the scrotum that produce and store sperm. A testicular scan may also be done to diagnose the cause of testicular torsion, an emergency situation in which the cord that supports the testes in the scrotum becomes twisted, cutting off the blood supply to the testes and other tissues.

A testicular scan may also be a type of nuclear medicine scan used to examine and diagnose problems in the testes. A substance called a radioactive tracer is injected into a vein in your arm. The tracer travels through the bloodstream to the testicles. A special camera then takes pictures of the tissues and internal organs highlighted by the radioactive tracer. Pooling of the tracer in certain areas may indicate problems such as tumors, cysts or infection. Nuclear scans are often used in the diagnosis of cancer, and to determine if and how far a cancer may have spread.
Continue Learning about Diagnostic Imaging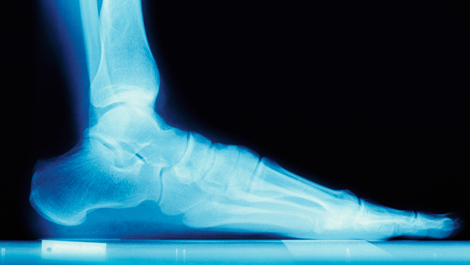 Diagnostic imaging includes ultrasounds, X-rays, CT scans and MRIs. These create images of different parts of the body and aid in diagnosing diseases and conditions allowing for a course of treatment to be prescribed. Learn more a...
bout diagnostic imaging from our experts.
More