Many people are already familiar with ultrasound, which uses sound waves to create images of internal structures in the body. OCT works similarly to ultrasound but uses infrared light instead of sound waves. In the case of OCT for cardiovascular procedures, light is emitted from a catheter that is temporarily placed in a patient's blood vessel. The light that bounces back and is collected from the catheter provides highly detailed images of the interior of the blood vessel.

For an OCT test, a catheter is inserted through a puncture site in the skin and threaded over a guide wire to the area of interest within the blood vessel. The light that bounces back is collected by the catheter and converted on a computer to images of the blood vessel wall.
Continue Learning about Diagnostic Imaging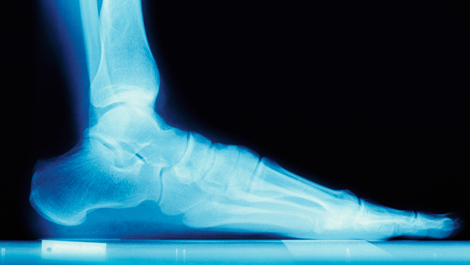 Diagnostic imaging includes ultrasounds, X-rays, CT scans and MRIs. These create images of different parts of the body and aid in diagnosing diseases and conditions allowing for a course of treatment to be prescribed. Learn more a...
bout diagnostic imaging from our experts.
More