Simply, glycosylation occurs when sugar molecules (glucose) floating around in our blood attach to protein molecules, diminishing their effectiveness and causing inflammation. This process, which increases as we age, happens so readily that it doesn't even require a specific enzyme to push it ahead. That's also why glycosylation is so dangerous.

Normally, glucose is what gives our cells energy, but when we develop insulin resistance (from having a genetic predisposition such as a family history of type 2 diabetes or from being overweight), the insulin can't effectively get all the glucose into our cells. If glucose can't get into a cell, it stays in the blood and gunks up the proteins in our body.

When extra glucose latches onto another molecule on the outside of a cell, the extra glucose handcuffs that molecule and prevents it from doing its job well. Even science nicknames the effects of glucose on protein "aging": These glucose-modified proteins are termed advanced glycosylation end products (AGE is an appropriate acronym, because they actually age us).

The receptors for glycosylated proteins (called RAGE) are major targets for new drugs to slow down the complications of diabetes, including blindness, kidney damage, nerve damage, and heart disease.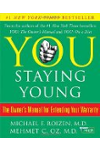 Continue Learning about Diabetes
Diabetes mellitus (MEL-ih-tus), often referred to as diabetes, is characterized by high blood glucose (sugar) levels that result from the body's inability to produce enough insulin and/or effectively utilize the insulin. Diabetes ...
is a serious, life-long condition and the sixth leading cause of death in the United States. Diabetes is a disorder of metabolism (the body's way of digesting food and converting it into energy). There are three forms of diabetes. Type 1 diabetes is an autoimmune disease that accounts for five- to 10-percent of all diagnosed cases of diabetes. Type 2 diabetes may account for 90- to 95-percent of all diagnosed cases. The third type of diabetes occurs in pregnancy and is referred to as gestational diabetes. Left untreated, gestational diabetes can cause health issues for pregnant women and their babies. People with diabetes can take preventive steps to control this disease and decrease the risk of further complications.
More