Smart Fitness Tips to Manage Diabetes
Stay motivated--and control diabetes--with these exercise strategies.
Medically reviewed in February 2021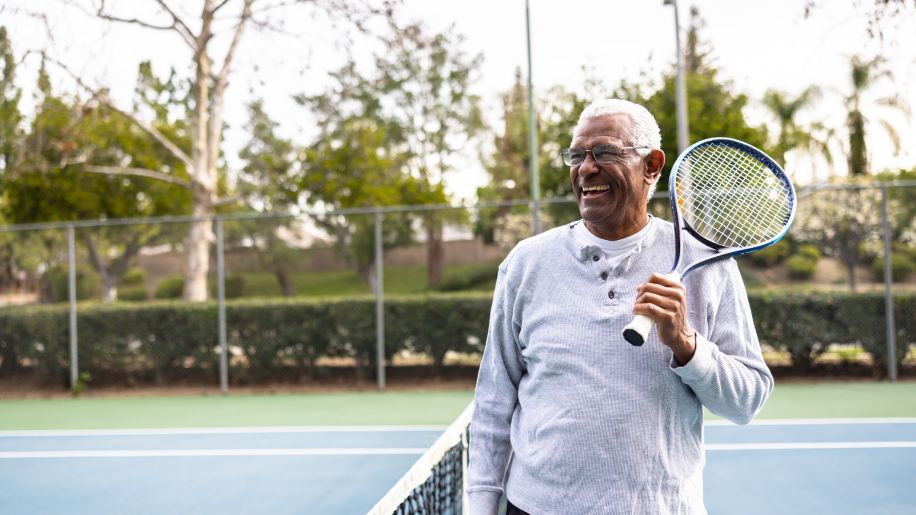 1 / 7
Fitness Tips for People with Diabetes
OK, so you know exercise can do wonders to help prevent or control type 2 diabetes, but the real trick is finding an exercise plan you can maintain. First, focus on all the great benefits: Regular workouts not only help prevent insulin resistance and lower blood sugar levels, they can also improve your cholesterol levels, lower blood pressure, and even reduce stress. Sold? Try these 6 ways to get moving, stay motivated, and manage your diabetes better than ever.
2 / 7
Set Realistic Fitness Goals
Make exercise a habit by setting both short- and long-term fitness goals. Sharecare fitness expert Michelle Cleere, PhD, says short-term goals are the most important because they help build confidence and act as stepping stones to longer-term fitness goals while controlling blood sugar. If you want to lose 20 pounds in 6 months, for example, your short-term goal might be to lose 2 pounds a month along with some other measurable goals, such as walking every day and doing resistance training with weights twice a week.
3 / 7
Make a Date with Exercise
One of the best ways to make exercise part of your routine to manage diabetes is to schedule it. That's right: Make physical activity a top priority, like an important meeting with the boss. (You can even do double duty and ask your boss to walk while you meet.) If something always comes up, do a brisk 15-minute workout in the morning, such as jumping rope or taking a fast walk around the neighborhood. When you can't do your normal workout routine, add exercise breaks to your daily calendar.
4 / 7
Recruit a Workout Partner
Friends with exercise benefits can make your routine more fun and help you stay on a regular workout schedule. Fitness partners can also benefit from mutual support and some friendly competition. Look for someone who shares and supports your fitness goals. Your fitness buddy can be a spouse, neighbor, coworker, or friend from the gym. No buddy to exercise with? Even a virtual exercise partner -- say, a digital coach -- may boost your output by 24%. And don't underestimate the power of social networking sites to recruit faraway pals who share your goals or at least offer support and hold you accountable.
5 / 7
Do Mini Workouts
The toughest thing about exercise often isn't doing it. It's finding time to do it. If you can't swing a 30-minute walk every day, plus about 30 minutes a week of strength training, no worries! Splitting your physical activity into 10-minute mini workouts throughout the day can be a smart strategy to manage (or even prevent) type 2 diabetes. Just be sure to do a total of at least 30 minutes of exercise each day. For starters, walk wherever you can and -- unless your doctor says otherwise -- always take the stairs.
6 / 7
Track Steps with a Pedometer
Do you know how many steps you walk each day? If not, now is a great time to get a pedometer. It's sure to motivate you to walk more to control your blood sugar level. No matter how much you're walking now, just strapping on a pedometer is enough to encourage you to add another 2,000 steps per day, according to one study. That's an extra mile! Aim to cover 10,000 steps a day for the most benefit. (RealAge cofounder Michael F. Roizen, MD, doesn't go to bed without logging his 10,000 steps a day.) Pick a pedometer model with an easy-to-read display, a sturdy clip, and a loop-on "leash" so you don't lose it.
7 / 7
Make Fitness Fun
Workouts don't have to feel like work to help control diabetes. Try skating, a Zumba class, salsa dance lessons, or all three to spice up your workouts and use your muscles in new, fun ways. Think back to activities you loved as a kid. Were you a double-dutch champ? Buy a jump rope and start skipping. If you have kids, get them exercising, too, by teaching them to hula hoop. Or, play fetch with your dog at a park, or just set up a Wii Fit system and choose your workout (or play date!).
Replay Slideshow