When you test relative to your insulin injection depends on what kind of insulin you are taking and what information you are seeking. In most cases we divide insulin into long-acting or "basal" insulin and short-acting or "bolus" insulin. The two used in combination in a manner meant to replace insulin production in someone who makes little or no insulin (all type 1 diabetes and some people with later-stage type 2) is often called "basal-bolus" therapy.

Testing will let you know whether you are taking the right amount of insulin. In most cases, one will test the fasting blood sugar to know if the long-acting or basal insulin dose is correct. If the fasting sugar is too high or too low, the long-acting insulin will need to be increased or reduced.

Short-acting or bolus insulin is usually given before eating. It is important to test both before and about 2 hours after eating. This will let you know that you've given the right amount of insulin. If the insulin is properly matched to the food you've eaten then there will be only a relatively small rise in your blood sugar level with the meal -- let's say 40 to 60 points. A lot less and you have likely given too much, because the glucose will likely continue to fall over the next couple of hours and may go much lower than desired; a lot more and you haven't given enough insulin.

As I so in response to almost all of these kinds of questions, individual numbers are rarely the major concern. The point is to understand your patterns and to make adjustments as needed so that you are constantly striving for better blood sugar control.
Check your blood sugar 1.5 hours after bolusing. Testing after administering short-acting insulin tells you if you took the right amount of insulin and gives you a chance to correct before it's out of range. We are never the same two days in a row, so it never hurts to check it twice!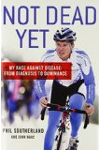 Continue Learning about Diabetes
Diabetes mellitus (MEL-ih-tus), often referred to as diabetes, is characterized by high blood glucose (sugar) levels that result from the body's inability to produce enough insulin and/or effectively utilize the insulin. Diabetes ...
is a serious, life-long condition and the sixth leading cause of death in the United States. Diabetes is a disorder of metabolism (the body's way of digesting food and converting it into energy). There are three forms of diabetes. Type 1 diabetes is an autoimmune disease that accounts for five- to 10-percent of all diagnosed cases of diabetes. Type 2 diabetes may account for 90- to 95-percent of all diagnosed cases. The third type of diabetes occurs in pregnancy and is referred to as gestational diabetes. Left untreated, gestational diabetes can cause health issues for pregnant women and their babies. People with diabetes can take preventive steps to control this disease and decrease the risk of further complications.
More