There are a variety of medication for the treatment of diabetes, such as biguanides (such as metformin), sulfonylureas (such as glyburide and glipizide), thiazolidinediones (such as pioglitzone and rosiglitizone) and many more. Since this is a decision that should be discussed with your doctor to see which medication would be best suited for you, it is a good idea to speak to your doctor to find out more about the available options. While supplements, such as cinnamon tablets for glucose control, may work for some people, they may not be good for everyone. It is a good idea to let your doctor know before starting any supplement to make sure it is safe for you to take.
Type 2 diabetes occurs when the body becomes resistant to insulin, a hormone produced by the pancreas that is required to produce energy. Therefore, some people turn to dietary supplements and natural substances like cinnamon and chromium to help improve the way their bodies produce or respond to insulin. Others feel there may be some benefit to taking supplements or eating foods containing alpha-lipoic acid (ALA). ALAs contain antioxidants, which are known to help prevent cell damage. Other studies are being conducted to determine whether natural substances such as garlic may help to lower blood glucose levels. However, there is no scientific evidence that any of these supplements help treat type 2 diabetes.
Supplements can cause real damage if they are taken improperly; some can have adverse effects with long-term or high-dosage use; and many can react with your diabetes medications. At best, they can be a royal waste of money. If you do decide to use supplements, we cannot emphasize strongly enough how important it is to always run your plan by your health care practitioner.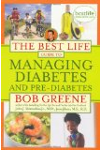 Continue Learning about Diabetes
Diabetes mellitus (MEL-ih-tus), often referred to as diabetes, is characterized by high blood glucose (sugar) levels that result from the body's inability to produce enough insulin and/or effectively utilize the insulin. Diabetes ...
is a serious, life-long condition and the sixth leading cause of death in the United States. Diabetes is a disorder of metabolism (the body's way of digesting food and converting it into energy). There are three forms of diabetes. Type 1 diabetes is an autoimmune disease that accounts for five- to 10-percent of all diagnosed cases of diabetes. Type 2 diabetes may account for 90- to 95-percent of all diagnosed cases. The third type of diabetes occurs in pregnancy and is referred to as gestational diabetes. Left untreated, gestational diabetes can cause health issues for pregnant women and their babies. People with diabetes can take preventive steps to control this disease and decrease the risk of further complications.
More