There are six types of diabetes pills. These pills work in different ways on different parts of the body to lower blood glucose levels.
DPP-4 Inhibitors lower amount of glucose released and increase insulin production.
Biguanides lower the amount of stored glucose that's released from your liver into your body.
Sulfonylureas help your body make more insulin.
Meglitinides help your body release a quick burst of insulin when you eat a meal or snack.
Alpha-glucosidase inhibitors slow the digestion of some carbohydrates. After-meal blood glucose peaks aren't as high.
Thiazolidinediones (TZDs or glitazones) lower your insulin.
The main oral diabetes drug, Metformin, belongs to a class of drugs called biguanides. Metaformin is also known under the brand name Glucophage, and Riomet. Metformin is the most common starting point for oral drug therapy.

Second, is a class of drugs called the sulfonylureas. The most common goes by the generic name of glipizide. The Pfizer brand name of glipizide is called Glucotrol. Other names in the same class of drugs include Amaryl, Diabinese, DiaBeta Micronase, and Glynase. The purpose of sulfonylureas is to stimulate the pancreas' insulin production. They grab the pancreas and squeeze it like a sponge to force out more insulin.

Another class of oral drugs that is rarely used nowadays is the so called Alpha-glucosidase Inhibitors. The AGIs include the brand names Precose and Glyset. Their job is to slow the digestion of carbs to reduce glucose spikes.

Third, are thiazolidinediones (TZDs), which include Actos and the much-maligned Avandia. The theory is good—in fact, one of the best. TZDs are insulin sensitizers. Their job is to overcome the insulin resistance that is the main trouble in type 2 diabetes.

Lastly, Januvia is a DPP-4 inhibitor. So the job of this pill is to keep the DDP-4 at bay so the GLP-1 can do its job. On the surface it looks elegant and simple. In practice the jury is out. Seems to work extraordinarily well for some folks, not so well for others. The earlier on you are in your diabetes, the better it will probably work for you but the less likely your insurance will cover it.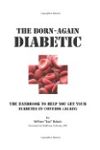 Continue Learning about Diabetes
Diabetes mellitus (MEL-ih-tus), often referred to as diabetes, is characterized by high blood glucose (sugar) levels that result from the body's inability to produce enough insulin and/or effectively utilize the insulin. Diabetes ...
is a serious, life-long condition and the sixth leading cause of death in the United States. Diabetes is a disorder of metabolism (the body's way of digesting food and converting it into energy). There are three forms of diabetes. Type 1 diabetes is an autoimmune disease that accounts for five- to 10-percent of all diagnosed cases of diabetes. Type 2 diabetes may account for 90- to 95-percent of all diagnosed cases. The third type of diabetes occurs in pregnancy and is referred to as gestational diabetes. Left untreated, gestational diabetes can cause health issues for pregnant women and their babies. People with diabetes can take preventive steps to control this disease and decrease the risk of further complications.
More