Glucose monitors are not very expensive; they typically retail for between $50 and $100, and you can usually get coupons that offer a substantial discount. Sometimes you can even get a monitor free from your doctor or diabetes educator or the manufacturer. The real expense is the test strips. At full retail, these typically go for about $0.75 per strip or more. Even if you're monitoring just once a day, that's $22.50 per month or $270.00 per year. Because most people benefit from frequent monitoring, at least at some point during their diabetes management, the real cost of monitoring may be substantial. We know many patients who test five or six times per day or even more; that adds up to a lot of money. For many people, the single most important question is whether their insurance plan will cover the cost of a particular meter and strips. If your insurance will pay all or a portion of the cost of a certain brand, it's probably reasonable to go with that brand. Sometimes insurance companies or diabetes suppliers have contracts with brands that aren't as desirable because the meters require a larger drop of blood (meaning you have to stick yourself more deeply), aren't as user-friendly, or don't offer high-tech bells and whistles such as the ability to download the information to a computer. In this case you can either try to persuade your insurer or the supplier to give you a better model or pay for it yourself.

Check out a meter's features and tools before you make the purchase. Some meters have large displays or audio readouts for those who are visually impaired. Some meters are unusually small and light. Some meters just seem easier for some people to use. Be sure to talk to your doctor, pharmacist, or diabetes educator about your preferences. In most cases, however, what matters more than the brand of meter or the features it offers is that you use the proper testing technique and record the information consistently and in a useful manner.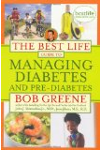 Glucose monitors and the strips you use each time you test your blood vary widely in price. There are about 75 different kinds. Many are covered by insurance, as well as Medicare, so finding one that your doctor recommends, and that your coverage will pay for, can help you obtain one that is affordable.
Continue Learning about Diabetes