Modern CGM systems are remarkably good most of the time, but none of them are immune to bad days.

A Clarke Error Grid or a Parke Error Grid are the de-facto scientific methods of comparing accuracy of CGM systems (as well as other medical devices). The two grids only vary in how they display data, with the Clarke being the old standby and the Parke coming into vogue over recent years. In a nutshell, readings are classified into how much harm a bad reading could do to you.

Readings are plotted on a graph and you can see how many readings fall into each of five zones. The zones range from "Clinically accurate, would lead to correct treatment decisions" on the happy end; to "Would lead to erroneous treatment decisions" on the unhappy end.

Erroneous treatment decisions could result in things like death. In between are shades of grey such as "benign decisions," and levels of less benign results. A CGM's accuracy can then be stated as the percentage of the time its readings fall into the various zones. Most manufacturers like to combine A (the best) and B (second best) zone percentages as it makes the device sound more accurate than it really is.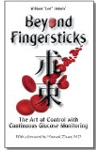 The continuous glucose monitors currently available are generally not as accurate and reliable as standard blood glucose meters. Continuous glucose monitors work via a tiny sensor, inserted under the skin for up to a week, which checks glucose levels in tissue fluids. They provide glucose readings every one to five minutes and are equipped with alarms to alert wearers if blood glucose is becoming too low or too high. This minute-by-minute monitoring can allow for much better blood sugar control. But you and your doctor should not make changes in your diabetes treatment based on readings from continuous glucose monitors alone. Instead, those readings should be confirmed with a standard glucose meter before making treatment changes.

Continue Learning about Diabetes